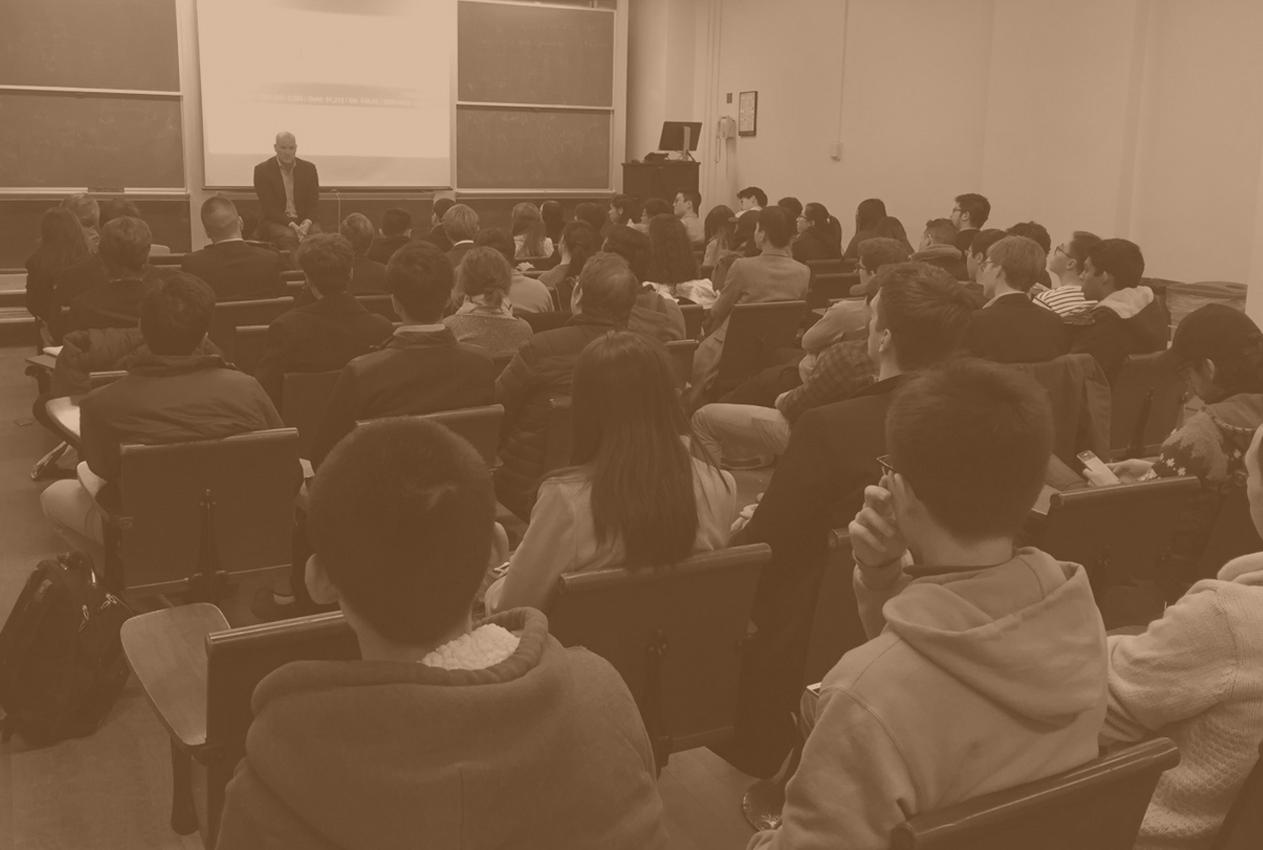 The Columbia Financial Investment Group (CFIG) is Columbia's largest undergraduate finance club in the city of New York. Our aim is to encourage an interest in finance and to equip all members with an understanding of the financial markets. We do not meet during the summer, and will resume our weekly meetings when the fall semester begins.
During meetings, we discuss the latest financial news, give educational presentations and host a wide range of guest speakers and recruiting events.
Whether or not you know anything about real estate investing, finance, everyone is welcome to attend meetings and no preparation is necessary.
Rafael Schwalb CC '17
President
Rafael Schwalb is a sophomore at Columbia College from Bonn, Germany, studying Economics and Mathematics. Besides CFIG, he is a Head of Analytics for Lion Fund. In the past he has worked for HSBC Trinkaus Business Risk Control Management and conducted academic finance research at the Max-Planck-Institute for Research on Collective Goods. Outside finance, Rafael enjoys soccer, sushi and skiing.
Email: [email protected]
Zach Kent CC '17
Vice President
Zach Kent is a Sophomore at Columbia College studying Financial Economics. Born and raised on Long Island, his professional interests lie in Investment Banking. Outside of CFIG, Zach is a member of LionFund, a member of the Undergraduate Recruitment Committee, and a member of the Alpha Epsilon Pi fraternity. Zach also enjoys exploring New York and listening to Dave Matthews Band.
Email: [email protected]
Dayalan Rajaratnam CC '17
Vice President
Dayalan Rajaratnam is a sophomore studying Financial Economics and Mathematics. Over the past five years, he has actively managed a family investment portfolio and has studied techniques in fundamental equity research. He previously worked as an equity analyst in TMT at a hedge fund and as private equity analyst at a firm that manages special purpose vehicles for investments in startups.
Email: [email protected]
Issam Freiha CC '17
Business Relations
Issam Freiha is a Sophomore at Columbia College studying Financial Economics and concentrating in Statistics. Born and raised in Beirut, Lebanon, he later on moved to London for 4 years then completed his High School education at the American School of Dubai. His professional interests lie in Investment Banking and Investment Research. He currently interns for Midtown Partners LLC. as an Equity Research Analyst and is also a member of Lion Fund. Outside of finance, Issam enjoys playing soccer and tennis, and is a diehard Arsenal FC fan.
Email: [email protected]
Aaron Shooshami CC '17
Speaker Coordinator
Aaron Shooshani is a Sophomore at Columbia College double-majoring in Economics and History. Aaron grew up in Los Angeles, California and due to the proximity of the entertainment industry has worked at the entertainment agency WME, media conglomerate AEG and social media start-up The Audience. Aaron's professional interests include venture capital, consulting, movie production and entrepreneurship, . Outside of CFIG, Aaron is a member of the Multicultural Business Association, Delta Sigma Phi Fraternity and has done publicity for the Varsity Show. Aaron enjoys travel and soccer.
Email: [email protected]
Colin Pating CC '17
Treasurer
Colin Pating is a sophomore in Columbia College majoring in Financial Economics. Colin previously interned at American Savings Bank, in his hometown of Honolulu, Hawaii. Outside of finance, Colin enjoys surfing, hiking and watching baseball (go Dodgers!) and football (go Colts!).
Email: [email protected]
Our Goal
To provide an environment for financial independence, money making forums, and guidance for helping students to achieve their goals using digital marketing, research tools, and advancement into social ad platforms, search initiatives, and video marketing with the advancement of online software tools like the Kartra trial and other all in one platforms.
These students are able to deliver results with their own campaigns or for use with their clients.